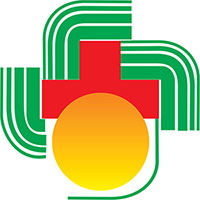 Somaiya Medical Journal [SMJ] (ISSN - 2348 8999) is an open access & peer reviewed journal published biannually , in June and December in online format . The Journal is an official publication of the K. J. Somaiya Medical college and Research Centre, an institution owned and managed by Somaiya Trust.
The journal was launched in the year 2014 in the online format with biannual publication in the month of March-April and September-October
The main aim of this journal is to disseminate scientific information obtained by systematic & methodical research in all branches of medicine for the benefit of Medical professionals & betterment of Healthcare Delivery.
Commensurate with its aim, the journal does not restrict itself to one particular subject, but publishes articles related to all subjects. The inclusion of articles related to Hospital Administration and Medical Education Technology [MET] widens the gamut of articles published and aims to refine administrative and pedagogic skills of medical professionals.
The Managing Editor, the Editorial Board, The Advisory Panel and the Expert Reviewers' Panel consist of experts from all branches of Medicine to critically evaluate and refine articles sent by authors ensuring the readers of a rich learning experience. We also ensure an intellectual platform to promote & nurture the Young Authors to facilitate their writing skills to become a Good Scientific Writer.
The Journal invites all medical researchers to submit their valuable research work to our journal including Undergraduates, Interns and Postgraduate students. The Journal provides a simple and user friendly interface for the article submission and its publication.
Hoping that all authors will have a mutually beneficial, constructive and long term association with our journal.